Stories are the first thing that are shared with us when we are born and the first form of connection we feel. Our mission is to create positive stories that share life changing lessons. We are so glad you are here and want to become part of the Fox & Goose family!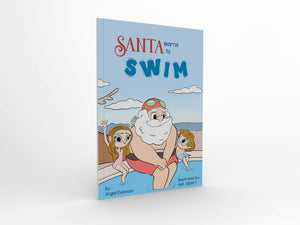 We have been hard at work on our books and we can't wait to bring you more products that your family will love!
Shop our products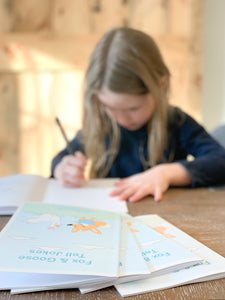 Testimonials
"I bought this book to read to my almost two year old and my four year old daughters. They loved it so much that my four year old now goes around telling everyone jokes some from the book and other of her own that certainly wouldn't have made the book! Three of them she has memorized from the book. It's the cutest thing and of course, Grandma and Grandpa love hearing these jokes from their little granddaughter as well!"

E. Hopperstad
"I love that this book is put together by a mom of two little kids who love to tell jokes. What a lovely book, and I love the illustrations."

Susana Basanty
Add customer reviews and testimonials to showcase your store's happy customers.

Author's name
"This book and the rest of the Fox & Goose stories to my friend who is a children's librarian.
I saw the tiktok about the neighbor girl wanting to collaborate on a story. Touched my heart.
I would read these to any child."

Mom of 2 girls
Blog
---
Children's books have such an incredible power to ignite imaginations and teach young readers about important life lessons. Similar to our gems that have captured your hearts already in the Fox &...